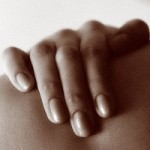 Posted on May 15, 2012 by Dr. Chris Oh in Shoulder pain

The shoulder is a complicated joint. Unlike the knee which can only flex and extend, the shoulder has multiple degrees of freedom allowing it to move in almost any direction. Because of it's complexity it is also easily injured, usually from heavy lifting or overuse.  The most common injury is  supraspinatus sprain, also known [...]

No Comments. Continue Reading...