Why does my shoulder always click?
Posted on May 15, 2012 by Dr. Chris Oh in Shoulder pain

The shoulder is a complicated joint. Unlike the knee which can only flex and extend, the shoulder has m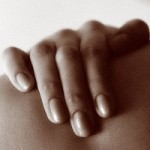 ultiple degrees of freedom allowing it to move in almost any direction. Because of it's complexity it is also easily injured, usually from heavy lifting or overuse.  The most common injury is  supraspinatus sprain, also known as impingement syndrome. The supraspinatus tendon is responsible for lifting the arm up laterally. Put your arms by your side and raise them all the way up. If you feel a click or pain, you have impingement syndrome.
There are two parts to treating impingement syndrome. First, relieve the pain by doing the pendulum swing exercise. The supraspinatus tendon runs through a narrow canal called the subacromial space. Hold a 5-10 lb weight in the affected hand, completely relax the arm, and let it hang as you make small circles. This widens the subacromial space and allows the tendon to move more freely without catching. I recommend doing this exercise several times a day for a minute or so each time.
Once the soreness subsides after a few days of the pendulum swing exercise, you should start the second part of the treatment which is to strengthen the shoulder muscles. This is important because the recurrence rate for impingement syndrome is high and stronger muscles can prevent frequent relapses. I recommend using elastic bands to do  resistance exercises. There are many such exercise videos online. This video shows the exercise quite well: