Are airport body scanners safe?
Posted on April 13, 2012 by Dr. Chris Oh in Cancer

A patient of mine who works for the TSA recently asked me about the safety of full-body scanners used at airports.  My initial thought was that they must be safe because it is the standard screening technology. However,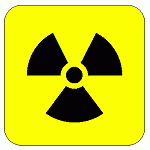 the more research I did,  the more questions I had. 3D full body scanners use either high frequency radio waves or backscatter X-rays to reconstruct a person's physical appearance. A person is exposed to X-rays for as long as eight seconds. X-rays can cause ionization as they travel through human tissue–a process whereby electrons are knocked off atoms that form the building blocks of our DNA. This creates harmful free-radicals that can cause cancer among other diseases. The amount of damage correlates with level of radiation, length of exposure, and overall health of the person exposed.
Most of us are exposed to some degree of radiation everyday, however the amount is quite insignificant. Our body repairs free radical damage quite well. The danger comes when you expose children, pregnant women or those with suppressed immune systems with frequent doses of radiation. Given enough exposure these people can develop cancer later in life. The problem is that this is very difficult to show – how would you show that someone's cancer was related to his or her radiation exposure a long time ago? There are so many variables involved. Recently there have been reports of higher than usual incidence of illnesses among TSA workers at certain airports but the data is not clear as to whether this was related to their radiation exposure.
In general nothing good comes out of radiation but it is not clear at this point whether current imaging technologies are exposing us to harmful doses. What is clear is that the less exposure, the better for our health.