What causes chronic cough?
Posted on February 29, 2012 by Dr. Chris Oh in Acid reflux, Allergies, Cough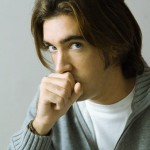 Most people think of upper respiratory infection when they develop a cough but there are 3 other reasons why you could be having a chronic cough. First, postnasal drip from chronic allergies can cause irritation in the back of your throat and cause cough. Second, esophageal reflux can cause acid to climb up to the back of your throat especially at night and cause cough. Third, certain medications such as ACE-Inhibitors used for high blood pressure can cause chronic cough. If you have a chronic cough, you should see your doctor to find out what is causing it.