Is coffee bad for me?
Posted on February 24, 2012 by Dr. Chris Oh in Coffee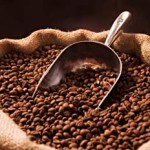 Many patients in my clinic think that coffee is bad for your health. On the contrary, coffee is very good for you in the following ways:
1. It has anti-oxidant properties that help prevent some illnesses.
2. It has recently been shown to have some anti-microbial properties which may help fight infections.
3. People who drink coffee tend to have less depression and seem happier.
However, probably the most important reason why people drink caffeine is to lead more energetic lives. Many people come to my office because they are tired. I do a comprehensive blood test to look for conditions such as low thyroid hormones or anemia. When everything is normal I tell them to drink more coffee in the morning!