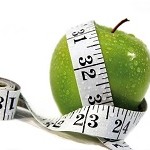 Posted on March 23, 2012 by Dr. Chris Oh in Aging, Preventive care, Weight Loss

When I do annual physicals for police officers and firemen I see a clear trend. New recruits in their 20s and 30s will usually have healthy weight levels, but as they age their weight goes up. It may not go up by a lot but five pounds every year will add up to 50 [...]

No Comments. Continue Reading...